Vahlbruch KALUNA - High Voltage Tube Driver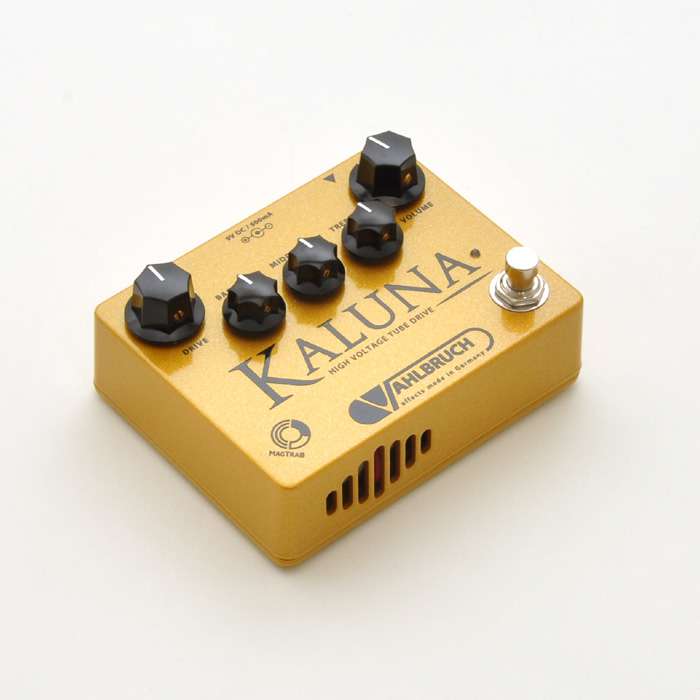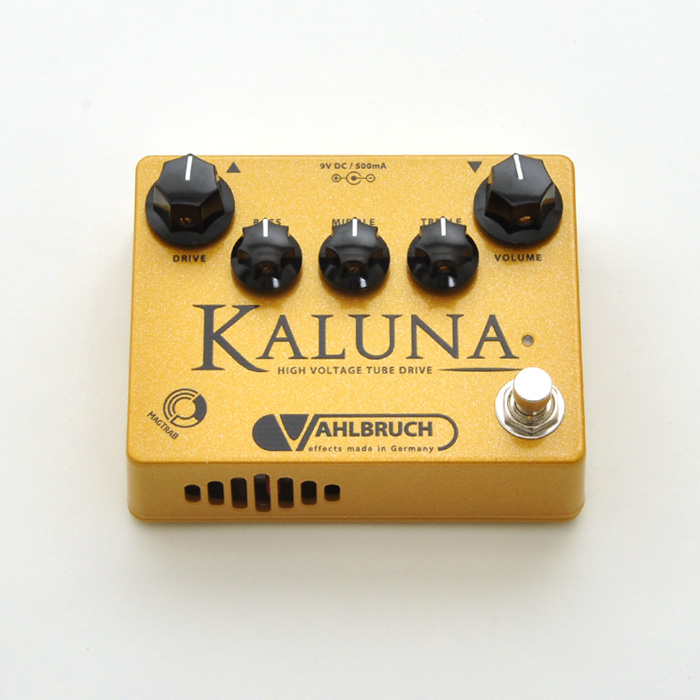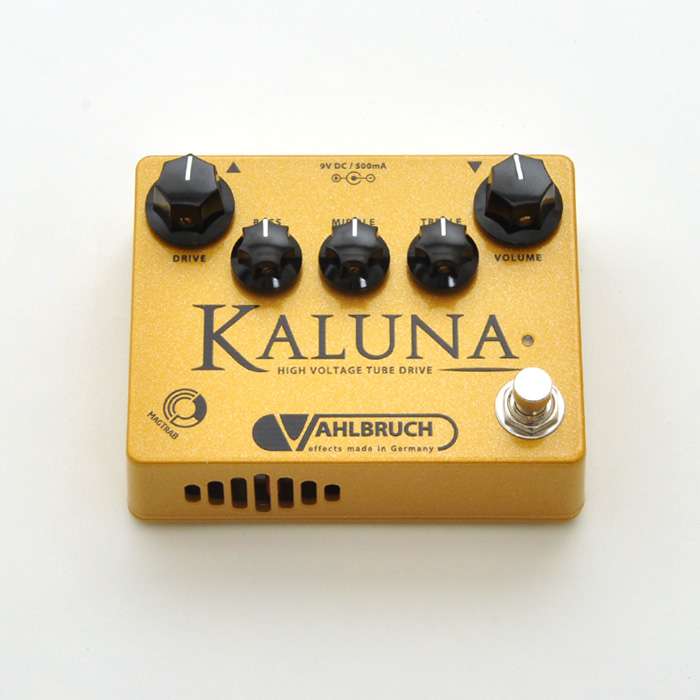 Al ver el vídeo, usted acepta que sus datos
sean transmitidos a YouTube y que ha leído la
política de privacidad.
Gracias.
Descripción

This analog overdrive/distortion pedal features an ECC83/12AX7 tube. In order to operate the tube under the same conditions as in a real tube amplifier, the standard power supply of 9V is increased inside the pedal to 250V. And this is exactly how the ECC83 delivers that unbeatable overdrive experience that we all love and know from overdriven tube amps.
The KALUNA is intuitive to use, reacts exceptionally touch-sensitive and delivers harmonic overtones that make the guitar sound extremely organic, "catchy" and three-dimensional. The pedal also features an active three-band tone control. Not only does the Vahlbruch KALUNA definitely sound different from typical solid-state overdrive/distortion pedals, it never dominates the natural sound character of the guitar and the amp.

The pedal requires an external 9V/500mA power supply. The manufacturer recommends the BOSS PSA 230S or a comparable low-noise model. Never operate the pedal with more than 9 volts!
Más información
This pedal is equipped with the unique "MagTraB" switching technology:

Inside the button a magnet is integrated which position is measured by a sensor on the circuit board. If the button is now moved, e.g. if it is pressed downwards, the position of the magnet will also change. The sensor measures this change without any mechanical contact to the button and the information is send via a micro-controller to a gold-plated relay, which then does the actual audio signal switching.

The advantages of "MagTraB" footswitches:
MapTraB buttons are as good as indestructible! "MagTraB" delivers an almost infinite number of switching cycles - many, many millions!
No annoying, mechanical switch clicks! Instead, the "MagTraB" push-buttons switch very smooth and silently!
You can choose if the pedal powers up in "on" or "bypass" state.
To change the state:
Step 1: Unplug the power supply cable.
Step 2: Hold down on/off "MagTraB" button.
Step 3: Plug in again the power supply cable.
Step 4: Release on/off "MagTraB"" button.
DONE! The next time your pedal powers up it will automatically start in the other state.
Specifications:
Sturdy and unique MagTraB switching technology
New and completely original design featuring a ECC83/12AX7 tube that is 100% pure analog tone!
The tube operating voltage of 250 volts is generated inside the pedal from your standard 9V power line.
Intuitive DRIVE and VOLUME controls
Extremely responsive, post tube, three band tone controls providing a boost/cut range of +/- 12dB
The EQ is perfect for tailoring your tone to your specific gear and sound
Input impedance: 1.0M Ohms, output impedance: 100 Ohms
Current consumption: 500mA
Dimensions: 120mm x 100mm x 48mm
Weight: 375g
Handmade in Germany