Double Truss Rod for Guitar, Steel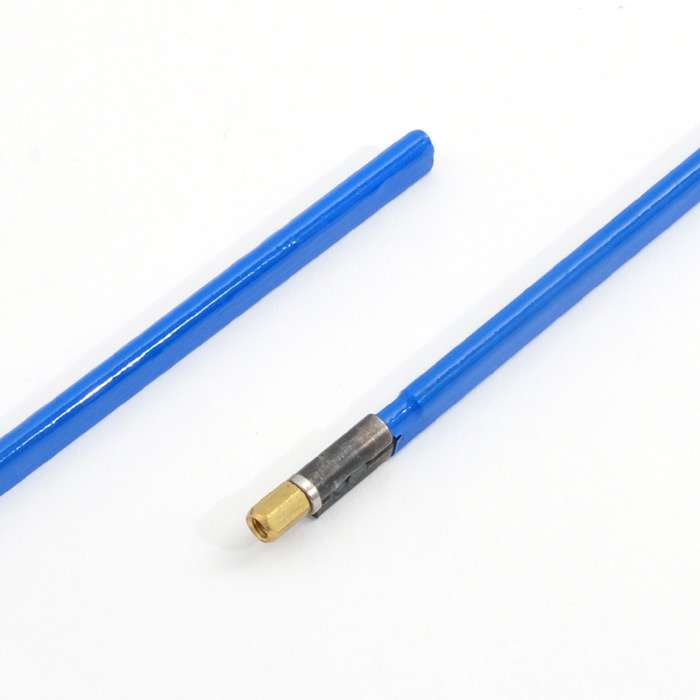 No.Art.
09022
Cantidad
Precio por unidad
A

2

8,20 €
De

3

7,40 €
| No.Art. | | | Bestellmenge |
| --- | --- | --- | --- |
| 09022 | | | |
Descripción

For guitar. Lenght: 44cm. Nut included. This truss rod fits in a straight chaannel of 6mm width and 9mm depht.
Más información
Ein Doppel-Trussrod funktioniert nach folgendem Prinzip: zwei Stäbe, die an einem Ende fest miteinander verbunden sind (verschweißt, vernietet) und von denen der eine per Gewinde und Mutter gegen den anderen gespannt wird. Für den Einbau eines solchen Trussrods braucht man lediglich eine gerade Nut, die von oben mit dem aufgeleimten Griffbrett verschlossen wird. Zieht man die Mutter an, so verzieht sich der Doppelstab und biegt den Hals nach hinten (konvex).Ist der Stab entspannt, kann man ihn, theoretisch zumindest, aus dem Hals herausziehen. Durch die gerade Nut lassen sich sehr dünne Hälse damit realisieren.