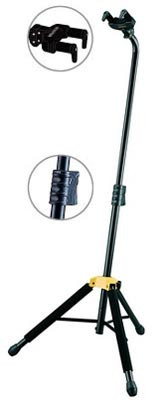 Description

A heavy duty stand for guitar with "Auto Grab System). Can be folded down.
Further Information
Auto Grab System (AGS)
The Auto Grab System is driven by the weight of the guitar or bass. When placed in the yoke, the housing slides down, rotating the arms to secure it. When you are ready to play, lift up and the AGS automatically releases!