Capacitors for Tone Control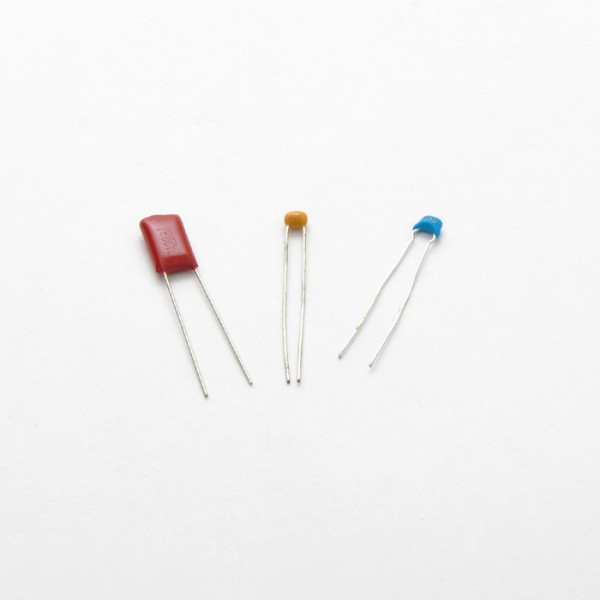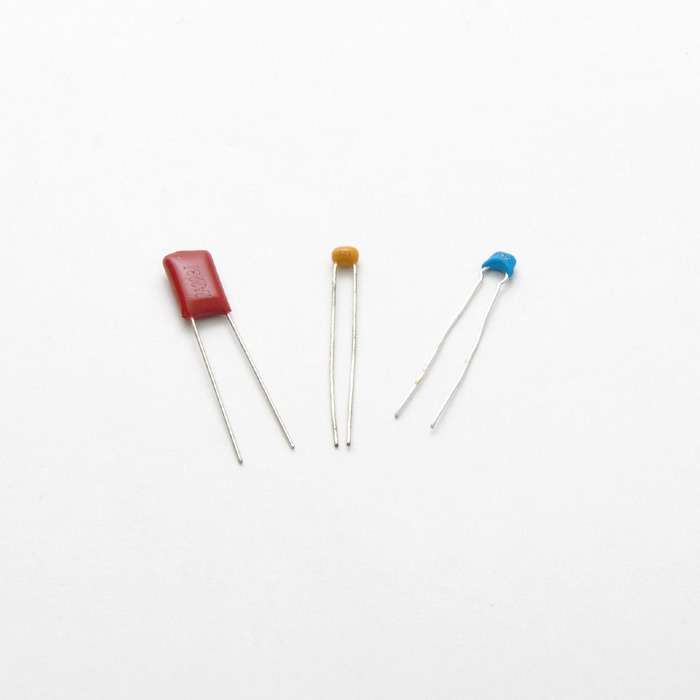 Order no.
07008
Quantity
Unit price
To

9

€0.55
From

10

€0.40
| Order no. | | | Order quantity |
| --- | --- | --- | --- |
| 07008 | 10nF | | |
| 07007 | 15nF | | |
| 07049 | 22nF | | |
| 07006 | 33nF | | |
| 07005 | 47nF | | |
Description

The higher the value, the less treble output if the tone control is turned down. Usual values are 22nF for guitar and 47nF for bass.
Further Information
Ein Kondensator ist im Prinzip nichts anderes als ein frequenzabhängiger Widerstand. Für kleine Frequenzen stellt er einen recht hohen Widerstand dar, während er hohen Frequenzen gegenüber zunehmend durchlässiger wird. Die für uns gebräuchlichen Kondensatoren haben 2 Anschlussdrähte und es ist völlig egal, welchen wir davon als "Eingang" und welchen als "Ausgang" nehmen. Hier ein kurzer Hinweis zur Kennzeichnung von Kondensatoren. Die für uns wichtigen Werte befinden sich im zweistelligen nF Bereich (Nanofarad). In diesem Bereich werden Kondensatoren jedoch in pF (Picofarad) gekennzeichnet. Die Aufschrift 223 bedeutet z.B. 22000 pF (die letzte Ziffer steht für die Anzahl der Nullen). 22000pF entsprechen 22 nF (1000pF gleich 1nF). Demzufolge hat ein 47nF Kondensator die Aufschrift 473 und ein 15nF Kondensator die 153.
Schalten wir einen Kondensator parallel zum Pickup, so lässt er die hohen Frequenzen Richtung Masse passieren, er schließt sie also kurz und der Ton wird dumpf. Je größer der Wert eines Kondensators ist, desto früher setzt dieser "Frequenzkurzschluss" ein, d.h., der Sound wird bei steigendem Wert auch zunehmend dumpfer. Um diesen Effekt regelbar zu machen, brauchen wir ein ganz normales Poti, wie wir es auch für die Lautstärkeregelung verwenden, nur das wir statt der drei Anschlüsse lediglich zwei beschalten. Wichtig ist noch, dass es sich um ein logarithmisches Poti handeln muss. Ein lineares Poti ist für die Tonregelung nicht geeignet.
Noch heute werden bei Tonkondensatoren hauptsächlich die früher üblichen Werte verwendet: 22nF für Humbucker/P90, 47nF für Singlecoils und 47nF für Bässe. Nach unserer Ansicht sind 47nF für Gitarre nicht mehr zeitgemäss, weshalb wir folgende Werte empfehlen: 15-22nF für Gitarren und 33-47nF für Bässe. Das ist aber natürlich alles Geschmacksache.